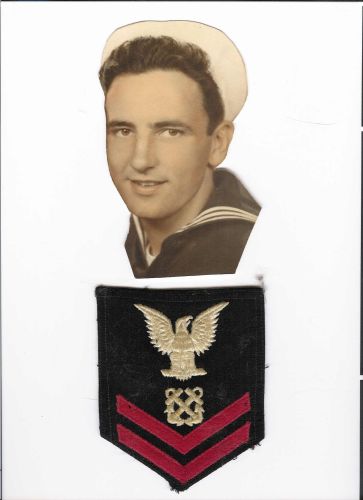 Norman L. Moore
May 23, 1992

My Father, Norman L. Moore, joined the Navy in 1940 and was initially assigned the YNG-17 Net Tender. That ship was moored at the entrance to Pearl Harbor and waiting for the USS Pyro AE-1 so my Dad could transfer. Dad did transfer to the Pyro in 1941, just prior to the attack.
He was a Boatswain-Mate 2nd class and was at Pearl Harbor on Dec. 7th, 1941. On the morning of the attack my Dad had just been let off the USS Pyro for liberty. When the attack hit he could not get back to the ship so he carried dead and wounded most of the day; then searched the harbor for mini-subs. I don't know the exact date he left the Pyro (I now think it may have been 1945) but do know that he got some kind of fungus in his ears and was transferred off the Pyro to a Navy hospital in Jacksonville, Florida. My parents (my Mom was also in the Navy - she was a Lab Technician stationed at Great Lakes) were married in Detroit while my Dad was on leave and they returned to Jacksonville for the duration of my Dad's enlistment. He was honorably discharged from Jacksonville.
My Dad passed away on May 23, 1992. He was a kind, loving and compassionate man with a great sense of humor. He was my best friend. He loved the USS Pyro and the Navy with all his heart. He was very active in the Pearl Harbor Survivors for several years until he became too ill to participate. My Dad felt honored to be with all these men and women that had served their country so bravely. I had the great honor of being his daughter.
Thank you,
Cheryl Moore